WORKSHOPS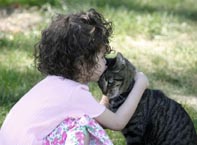 Basic Animal Communication
All species, including humans, are born with the ability to communicate with each other telepathically. Attend this one-day fun and informative workshop and rediscover the intuitive and telepathic abilities that you were born with!
---
Advanced Animal Communication
For those of you who want to further develop your telepathic abilities and learn more about telepathic communication, this three-day workshop is for you. Workshop includes shamanic journeying, advanced guided meditation practice, chakra clearing and spirit guide readings for each participant.
---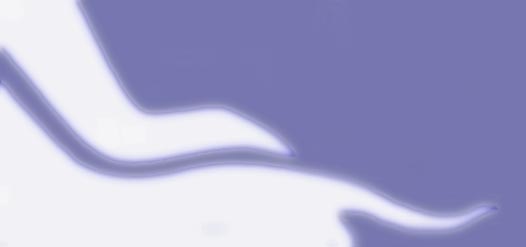 Reiki
Reiki is a type of hands-on energy treatment that preserves health and fights disease by using the energy system of the body. Once properly trained, anyone can practice Reiki. Use Reiki energy treatments on yourself, family, friends and of course your animal companions to restore wellbeing.
The training process, known as an attunement, is done in three levels. Each level is a separate workshop.
Reiki I teaches you the history of Reiki, what Reiki is and how it works. With A Reiki I attunement you become a Reiki practitioner and can begin practicing hands-on Reiki.
Reiki II strengthens the flow and your connection to the Reiki energy and allows you to do distance Reiki.
Reiki III further strengthens the flow and your connection to the Reiki energy of the Universe. With the completion of Reiki III you will be a Reiki Master. There is no obligation to complete the entire series, you can complete all three levels or stop at any level.
---
Working with Crystals
Come and learn about the exciting world of crystals! Known for their powerful energetic properties, learn how to enhance your intuitive abilities using crystals. Information also includes how to choose, cleanse, program and direct the energetic and healing properties of crystals.
---
Working with Pendulums
Learn how to use a pendulum! Information will include how to use pendulums to answer simple questions, as a tool for finding and evaluating information, for helping to make choices, for scanning the energy body to guide you in energy work and crystal healing, and much, much more.
---
Sacred Journey Series
The Sacred Journey class will help you to understand more clearly and deeply your own language of interpreting energy and intuitive messages that you are already receiving. The class will give you the tools you need to work with energy in a healing capacity. You will learn how to provide Shamanic Journeying for those in need of healing. You will learn how to trust your inner guidance by connecting with the Divine, your guides and power animals to do the work. We will rely heavily on many Shamanic perspectives for most of the class but understand that by taking this class you will not become a Shaman. A true Shaman is born into her destiny and comes from a long lineage of Shaman, living a life seeped in very strict tradition, ritual and ceremony.
By taking this class you will be making a commitment to the Universe to continue your healing. You will have a greater understanding of why you are truly here and what gifts you have brought into this lifetime. You will understand how to use your gifts towards your life's purpose and life's work to help heal yourself and help heal the planet.
You will develop a more conscious relationship with that part of you that is a part of the Divine.
Prerequisite of Reiki or Animal Communication series is required.
Classes will begin in the spring of 2013 with certified instructor Linday Aylward.
Click here for more information on Linda's website: www.gaiasown.com
The Sacred Journey Series is a year long commitment meeting every month for 12 months. New series start twice a year. Please call 815-675-2813 for more information.
---
Shamanic Journeying
Shamanic Journeying is the oldest form of energy healing in existence. Shamanic Journey sessions are available with Rebecca for humans and animals (with your veterinarian's permission) in person or telephone.
In current or past lifetimes, when we suffer emotional or physical trauma, our essence or energy field shatters. During a Shamanic Journey past life regression, soul retrieval and/or soul extraction is used to restore missing or shattered energy. Energetic restoration is a powerful tool that helps us to heal emotionally, physically and spiritually. A feeling of well-being, wholeness and a greater connection to the Universe is experienced after Shamanic energy work.
If you would like more information or would like to schedule an appointment, please call 815-675-2813 or send an email to
---
For a complete listing of upcoming workshops and appearances, please see our calendar
If you would like Rebecca to conduct consultations or workshops at your location for your group,
please call: 815-675-2813, or send an email to